Going digital – 3 lessons from launching an online wine platform
In conversation with Anna Tutton - founder of Vin-Yard, Mcr
With lockdown on the horizon and no government support on offer, Anna Tutton was one the many small business owners who had to think on their feet.
In June 2019 Anna launched Manchester wine shop and bar, Vin-Yard, operating out of intimate, indie, pop-up space, Hatch. Despite a successful first year, as lockdown came into effect the Vin-Yard team were left stranded as they hadn't been operating long enough to receive any government assistance. Early in March Anna could see the writing on the wall so by the time the stay home order came into effect Vin-Yard was already set up for online delivery.
Switching to digital, growing an online audience, then managing that with the reopening of the venue, safe to say it's been a steep learning curve. We spoke with Anna to breakdown her three biggest lessons learned from going digital.
---
Use your network as your foundation
'The key thing to begin was leaning on my existing network. Building an online business there's a real feeling of 'where do I even start?', but my friends and family were brilliant offering support and helping us initially clear the stock we were worried we'd never sell. Then we had neighbours joining in, regular customers etc. from there we've built our customer base through word-of-mouth, but we never would have got to where we are without that initial foundation of close contacts.'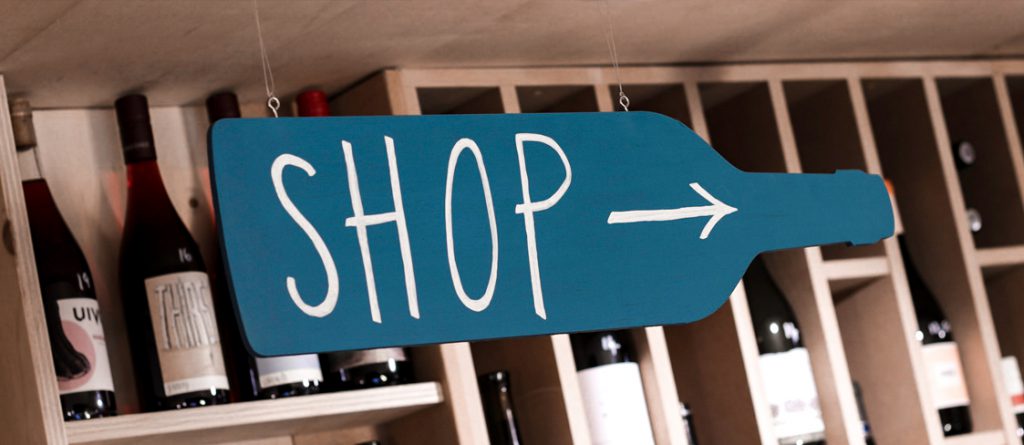 ---
Building trust with your audience takes time
'To begin with a lot of customers were buying from us to support local, but they were mainly picking up our cheaper wines. Over time, though, the more they bought from us the more they would start to experiment with different products. Because we'd built that trust through the quality of their first few orders, people were willing to branch out and try more premium wines.
One of the best pieces of feedback we got through lockdown was one of our regulars telling us 'Now I've tried your wines I can't go back to the supermarket'. It doesn't happen overnight but building that trust is vital if you're going to encourage your customers to try new varieties.'
---
A digital platform compliments your physical venue
'Reopening the venue and maintaining deliveries has been a challenge. Obviously it's more time-consuming pulling double duty, but there's plenty of positives to take (other than having an extra revenue stream!). For one, we have way more oversight of our customer's tastes – the data from our online sales makes it much easier to track what they like and don't like.
And having a digital arm of the business has given us more contact with our customers so we can build on the relationships we make in person – for example if a customer likes a wine in the venue they can follow it up by ordering a bottle online, then we can follow that up by recommending similar wines to them. Having more touchpoints with the customer has definitely given us another string to our bow.'

---
Yes we can
One of the new product launches we've been most excited about recently has been our range of canned wines and, given Vin-Yard have been big fans of the cans, we couldn't miss the opportunity to get some feedback –
'The canned wines have had a great reception in the venue. The designs are fun and quirky so they make a great talking point but they're also great value for money. We had one customer who was a little apprehensive thinking the wine wouldn't be as good in a can, but then he messaged me through Instagram singing their praises so they stack up to bottled wine, too. We've got plans to do a tasting collection with the cans so watch this space…'
---
If you want to support Vin-Yard then get down to Hatch to share a glass with Anna and the team, you can order online from their Good Eats page and, wile you're at it, give them a follow on Instagram – @vinyardmcr